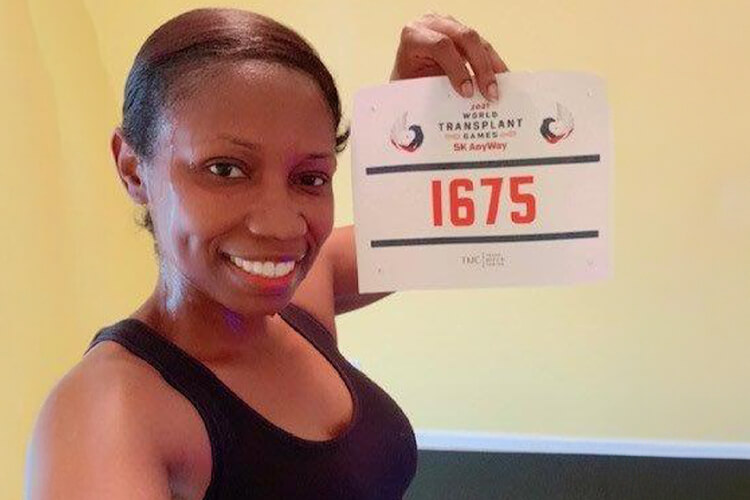 IQVIAN ranks second place in World Transplant Games 5K
IQVIAN ranks second place in World Transplant Games 5K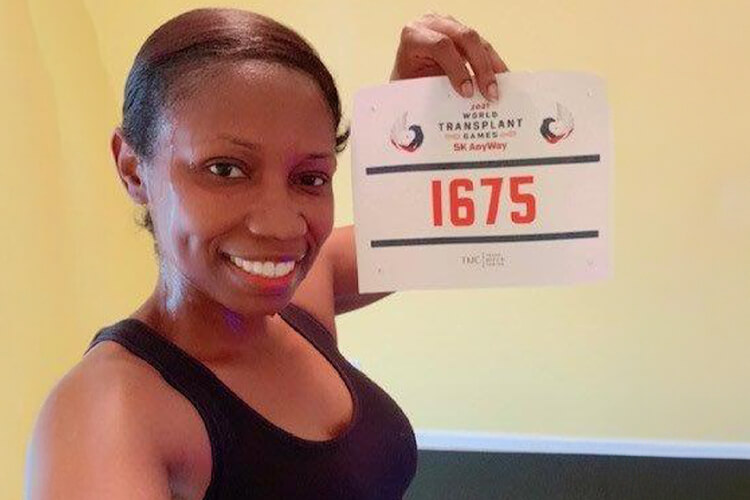 LaTonya Jones shares how her work at IQVIA and personal transplant journey inspired her recent accomplishment at the World Transplant Games 5K.
LaTonya Jones, Business Development, R&DS, ranked the fastest American female and second place overall in the World Transplant Games 5K, qualifying her for a gold medal.
The World Transplant Games Federation is a non-profit organization that aims to stage international sporting events for transplant recipients, living donors and donor families.
LaTonya first learned about the World Transplant Games in 2019, when she attended an event with the HonorBridge and from there, was invited to join the USA team. Unfortunately, the 2020 event was cancelled due to the pandemic, but LaTonya took the additional year to continue training… a time that did not go wasted.
In 2021, LaTonya signed up for the World Transplant Games Virtual 5K AnyWay Race, an event in which participants around the world are invited to run, walk, bike or swim and submit their results.
LaTonya's passion and commitment to the World Transplant Game's mission, and healthcare as a whole, stems from both her professional and personal experiences. At IQVIA, LaTonya works as a Business Development Representative, helping emerging biopharma and biotech companies bring life-saving medicines to patients faster.
On a personal level, LaTonya was diagnosed with an autoimmune liver disease in 2004. In 2012, she was placed on the transplant list and waited until 14 February 2017 before receiving her life-saving phone call. Since her transplant, LaTonya has been living a healthy life and expresses her deepest gratitude which has furthered her motivation to support the World Transplant Games.
"Working at IQVIA makes supporting the Transplant Games even more meaningful as we share a similar mission to improve patient outcomes," LaTonya shared. "But the best part of the Games is knowing that I'm helping decrease the 100,000 plus men, women and children that are awaiting a life-saving transplant in the United States. Now that I've been given a second chance at life, I am fully committed to help where I can."
Join our Global Talent Network
Let's stay connected.