Did you know IQVIA has
86,000+
employees
From clinicians to data scientists each
transforming healthcare in 100+ countries
Did you know IQVIA has
1,900+ epidemiologists
and real world insights experts
Did you know IQVIA has
4,600 data scientists
Including statisticians and analytics developers
Did you know IQVIA has
56+ petabytes of unique data
Including 1.2B+ non-identified patient records
Unleash your potential
It takes passion to make the extraordinary possible for patients. Fueled by collaboration, our culture of innovation enables us to explore new possibilities and bring powerful ideas to reality.
When you join our diverse, global team, you'll harness the power of unparalleled data, advanced analytics, cutting-edge technologies, and deep healthcare and scientific expertise to drive healthcare forward.
Join IQVIA to see where your skills can take you.
View all jobs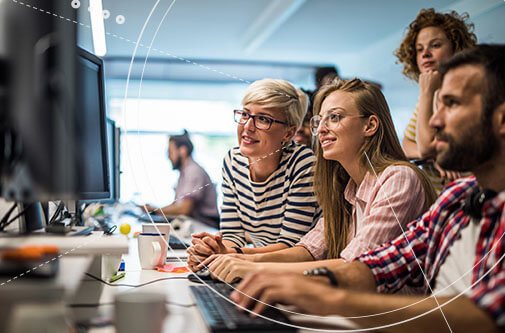 Ready to push the boundaries of human health?
Explore one of our featured career areas and see how your skills can change healthcare.
01

Clinical Research
02

Data Science
03

Information Technology
04

Consulting
05

Sales
06

Medical Sales in Europe
There are limitless possibilities to apply creative research solutions to dynamic healthcare challenges alongside industry-leading experts. I really enjoy working with clients on the cutting-edge of science across dozens of therapeutic areas.

Samantha Register
Associate Account Director
Real World Solutions
Join our Global Talent Network
Let's stay connected. Join our Global Talent Network to receive alerts when new opportunities become available that match your career ambitions.
Join our network