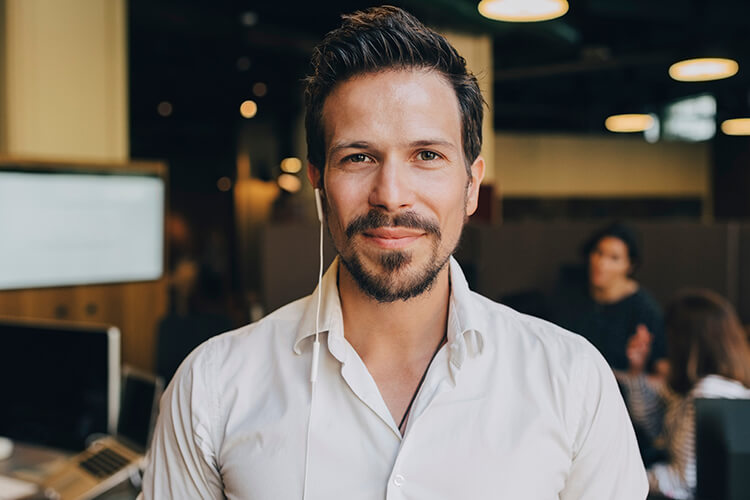 5 skills to be a successful consultant
5 skills to be a successful consultant: #SuccessFactors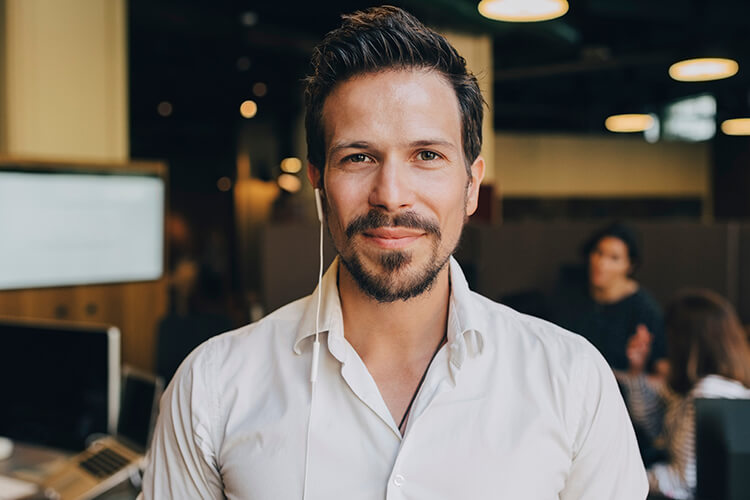 Want to accelerate your growth while working on impactful global projects in the life sciences sector? Then a consultant role at IQVIA could be the right fit for you. Here are five key traits you will need to bring to the table.
We are on a mission to accelerate innovation for a healthier world – and our consultants are helping light the way. By leveraging IQVIA's domain expertise, unparalleled data and cutting-edge technology, our consultants are helping our pharmaceutical and life sciences customers address complex business challenges, solve real world problems and implement cutting-edge solutions.
Discover if you have what it takes to join the team by exploring the five key traits we look for in IQVIA consultants.
The type of projects we work on at IQVIA are dynamic, diverse and at times, technical so we look for consultants to be agile, resilient, and adept at problem-solving. We look for critical thinkers with scientific and logical reasoning skills that can be combined with great business acumen and the ability to communicate complex information in clear and engaging ways.
At IQVIA, no two projects are the same. Consultants work on a wide variety of projects to help our clients unlock their fullest potential. You could be evaluating acquisition candidates for a major multi-national company or assessing a client's digital health solutions and suggesting updates, enhancements and expansions. Whatever you are doing, adaptability is key.
Our love and appreciation for collaboration and bringing out the best in each other enables us to work in a fast-paced environment where creativity and new ideas flow freely. You will work across multiple disciplines, including real world solutions, technology, research and development and more. That's why approachable and accessible team players do well here.
Other attributes we value are strong interpersonal skills, and an appreciation for going above and beyond to help clients and colleagues alike.
"Working in healthcare consulting is inspiring," says Jose Maria Gonzalez Martinez, principal, Consulting Services. "I am glad to be part of a close community that brings together diverse skills and experiences and critical thinkers to help our customers advance human health."
We are a trusted partner to our customers, taking on their biggest challenges and answering crucial questions. Whether it is conducting basic analysis or assisting in the development of more complex solutions, we look to our consultants to bring intellectual rigor and a focused, well-organized approach to everything they do.
In return, we invest in growing and deepening colleagues' expertise with a range of training and development initiatives. These includes senior and junior training curricula, top talent programs, coaching, mentoring and much, much more.
As a consultant at IQVIA, we look to you to think creatively and explore new solutions to help transform business and patient outcomes. As a result, you will need to bring a sense of curiosity and genuine desire to challenge the status quo and leave things better than how you found them.
The consultant role puts you at the heart of driving healthcare forward – helping our clients solve some of the life sciences industry's biggest challenges… with the potential to benefit patients around the globe.
5. Desire to make an impact
Our mission is to accelerate innovation for a healthier world by intelligently connecting the right insights, technology and expertise so we can help our customers and partners do extraordinary things. That's why we look for consultants who share the same passion and want to use their skills to improve human health and deliver better patient outcomes.
"

Consultants at IQVIA are driven by a genuine desire to make a positive impact on patient lives, whether it is by supporting a client bring an innovative medicine faster to patients or helping to improve therapy outcomes through a better understanding of patients' perspectives," said Thomas Schneider, SVP, Commercial & Consulting Services, EMEA. "As you work across countries and with other business areas, you will constantly expand your horizon and enjoy a great variety of client engagements.

"
Do these traits sound a lot like you? Then we should talk. Start the conversation by applying for one of our open roles.
Join our Global Talent Network
Let's stay connected.