IQVIA hosts COVID-19 healthcare app challenge
IQVIA hosts COVID-19 healthcare app challenge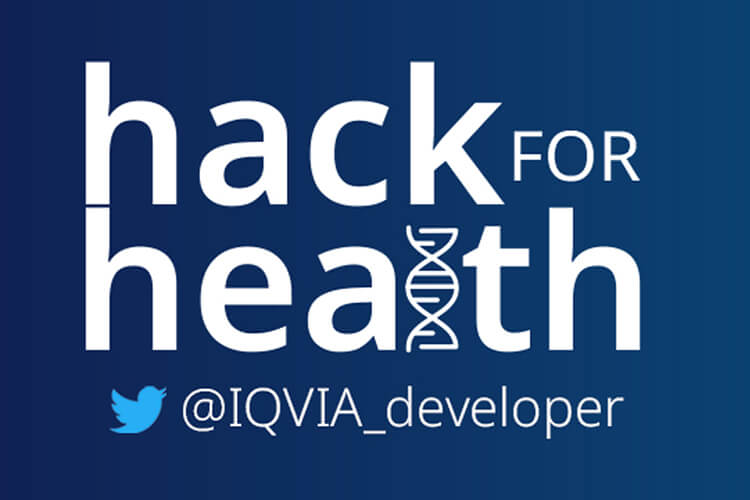 IQVIA challenges developers to create a web or mobile app to support COVID-19 relief and response in underserved communities.
Developer talent and innovation are essential to the future of the healthcare and life sciences industry. This has never been more evident than it is in 2021, when a global pandemic fundamentally changed the way people find and experience healthcare. On top of this, underserved communities have been disproportionately impacted by economic and social circumstances and need stronger community-based support and funding.
In the Summer of 2021, IQVIA partnered with Microsoft, MediaOps and six charitable organizations to host a virtual hackathon, the COVID-19 Healthcare App Challenge. Individuals and teams with software development skills and an interest in helping others were challenged to use IQVIA's HealthCare Locator SDK (Software Development Kit) to build a web and/or mobile app to facilitate better access to care for all, particularly those in underserved communities impacted by COVID-19.
The prize? Along with bragging rights and exclusive networking sessions with IQVIA and Microsoft experts, prizes included a collective $60,000 in donations to one or more of six participating charitable organizations of the winners' choices. Charitable recipients included the Asian Pacific Fund, the CDC Foundation, GlobalGiving, Good360, the Latino Community Foundation and Project HOPE.
The global response was inspiring with over 800 developers across 73 countries joining the challenge. Over 200 applications were created using technologies like artificial intelligence, natural language processing and mobile messaging with areas of focus ranging from COVID long-hauler syndrome to vaccine locators to resources for postpartum depression.


We'd like to congratulate the top three 'COVID-19 Healthcare App Challenge' winners!
• First Place Winner: CareCards, a JavaScript application to revolutionize mental health with goal, incentive-based, and gamified psychological testing experiences


• Second Place Winner: Village Health, a scalable, telephone-based community program to improve access to care in areas of greatest need that lack resources


• Third Place Winner: Healer, an application to support long-term patient health following a COVID-19 diagnosis and initial recovery
"This challenge embodied what IQVIA does best: connecting communities of innovative problem solvers with great technology to improve global access to healthcare. The opportunity to share our technology with the developer community while helping those in need is one of the most rewarding parts of working for IQVIA," said Julianne Garry, Head of IQVIA Technologies Brand and Marketing.
Join our Global Talent Network
Let's stay connected.