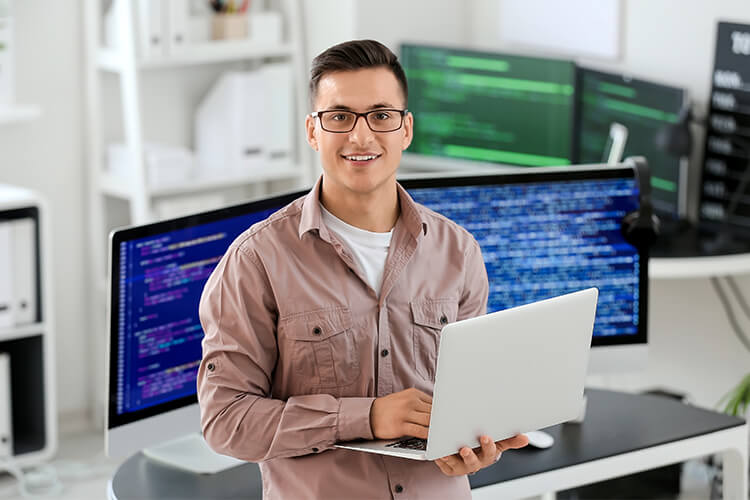 5 skills to be successful in IT Design & Development: #SuccessFactors
5 skills to be successful in IT Design & Development: #SuccessFactors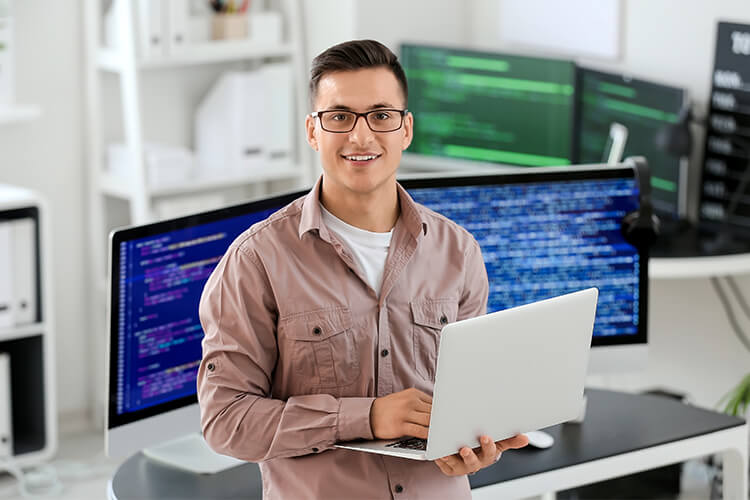 Considering a software engineering, developer or programming role at IQVIA? Discover the five key skills we want to see you embody to ensure we position you for a successful and impactful career on our team.
Working at IQVIA in the tech space is an opportunity to collaborate with some of the most talented, passionate and creative people around. Our IT Design and Development experts are helping accelerate innovation for a healthier world by intelligently connecting their expertise with the right insights and technology to help our customers do extraordinary things.
Think you have what it takes? Here are the top five skills to build a successful and impactful career in IT Design & Development at IQVIA.
1. Motivated by purposeful work
What gets you out of bed in the morning? For us, it's pairing our technical expertise with the desire to make a greater impact on human health. After all, our IT Design and Development experts are building next-generation technologies to help life sciences companies transform trial efficiency, coordinate clinical and commercial activity, work smarter and make better decisions, and ultimately, improve patient outcomes.
"In User Experience Design, our group talks to end users from across the world to understand how technology can help them," said Elliott Peck, director, IT, Product Design and Digital R&D. "We take those ideas and work with our technical team to design and develop digital experiences that enable users – healthcare providers, patient, clinical research employees, etc. – to move quickly and confidently in their workflows, and ultimately, help to bring therapies to the people who desperately need them."
2. Passionate about life sciences
Over the years, we have received awards and recognition for being a great place to work. One of the main reasons for this is the level of passion we have for everything we do. Using our technical expertise to make a difference in healthcare is a powerful motivator for us to do more, reach higher, and push ourselves to be more innovative. Share in that passion and you'll find a rewarding career here.
"Working for IQVIA gives me a unique opportunity to directly contribute to the health and well-being of patients worldwide," comments Konrad Weroński, director, Software Development, RWS GBU. "Thanks to our solutions, patients are treated faster, treatments are of higher quality and overall, the efficiency of healthcare systems are improved. There is no higher motivation for me to work than helping others live a healthier and longer life."
3. Innovative mindset
There's innovative thinking. And then there is innovative doing. At IQVIA, we are big believers in both. It's why we specifically look for self-starting problem-solvers who are at their best when they are exploring new technology and being pushed to challenge the status quo. After all, constant evolution is in our DNA – and finding innovations that can bring life-changing therapies to market faster is all in a day's work at IQVIA.
Kendall Scheel, senior director, IT, put it best, "Our technology team is a forward-thinking group with a futuristic vision. Benefiting from technology not only helps us go forward as a cohesive unit, but also enables more efficient and effective processes. This arms our employees to continue to do their job effectively, meet deliverables on time and fulfil their career goals."
4. Comfortable with autonomy
Over the past few years, we have reimagined how and where our colleagues work – all while maintaining a truly agile scrum environment. We have made changes that enable IQVIANs to think differently, collaborate better and to work in new, more flexible ways. We have developed, and embraced, new technologies like immersive conference rooms, next-generation intranet, virtual whiteboards and more. Meaning that when you join us, you will find the autonomy to work flexibly – whether from home, in the office or a hybrid combination of the two.
We have also enhanced our training and development offerings with a host of new resources. From mentorship and buddy programs to sponsored learning partnerships, we empower you to take ownership of your career and ignite your potential. All we ask in return is that you seize the opportunity with both hands and make the most of it.
5. Technical communication skills
You might enjoy working with Python. Be fluent in Java Scala, Spark and Pyspark or SQL. Or have an expert grasp on MERN (MongoDB, Express, React, Node.js). Wherever your design and development skills lie, we are looking for you to combine your technical expertise with strategic thinking and communication skills so you can effectively share your technical aptitude and unique vision with our internal and external stakeholders.
Your ability to clearly and concisely translate how a complex technical solution will address a business challenge is invaluable to our business and the customers we serve.

Now that you've discovered what you will need to take on an IT Design & Development role at IQVIA, why not explore our current opportunities?
Join our Global Talent Network
Let's stay connected.