Contract- Sr. CRA, Oncology (East Coast) - IQVIA Biotech
Location: Morrisville, North Carolina
Req. #: R1197806
Posted: 04/01/2021
At IQVIA Biotech, we're bringing something new to the industry. A flexible model, therapeutically-aligned teams and dedicated resources in a transparent partnership. As a Senior Clinical Research Associate, you'll have the opportunity to work directly with customers in a collaborative environment where you'll help change the face of biotech.

In this highly specialized and dynamic role, you'll utilize your extensive therapeutic knowledge to oversee uniquely-focused clinical studies. Working at the core of clinical research, you'll be exposed to cutting-edge protocols and experience a dedicated partnership with your team like never before.

Join us and help reimagine the future of biotech.
Full Time
Level: Senior
Travel: Yes
Success profile
What makes a Senior Clinical Research Associate at IQVIA Biotech successful? Check out the top traits we're looking for and see if you have the right mix.
COLLABORATIVE
INDEPENDENT
DETAIL-ORIENTED
ORGANIZED
EFFICIENT
PROBLEM-SOLVER
Explore this
career path
As you grow your CRA career at IQVIA Biotech, you'll play an important role in helping our customers drive healthcare forward and impact the lives of patients around the world.
Quote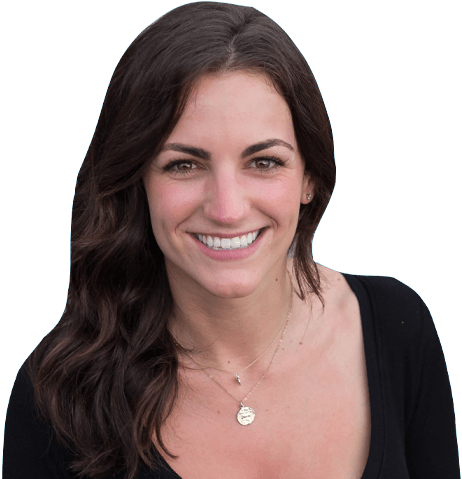 What makes IQVIA Biotech different from my past companies is that I partner directly with smaller pharmaceutical companies and am able to become a true 'expert' by being aligned with a smaller amount of projects with a larger site load. IQVIA Biotech promotes a strong culture of communication and mentorship and I've thoroughly enjoyed my time since joining last year.

Leah, Clinical Research Associate 2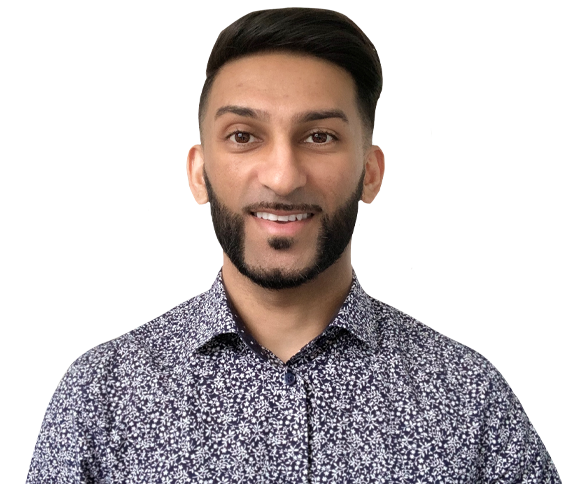 I've had the opportunity to work on several different studies from medical device to oncology and from study start up to site close out, each of which have been great experiences. Last year, I was promoted to CRA 2 after developing my knowledge and skills through the numerous site visits I completed. I really do feel appreciated for the work I do. It feels great to be a part of IQVIA Biotech where we can contribute our ideas and knowledge and be supported by our management team and colleagues!

Nikesh, Clinical Research Associate 2
What you
can expect
Professional Development

Resources that promote your career growth

Work-Life Balance

Leaders that support flexible work schedules

Highly Specialized

Roles that require specialty knowledge and training

Therapeutically Aligned

Protocols aligned to your specific expertise

Variety

Dynamic work environments that expose you to new experiences

Best-in-class Training

Programs to help you build your therapeutic-knowledge
Contract- Sr. CRA, Oncology (East Coast) - IQVIA Biotech
Apply now
Location:
Req. #: R1197806
Posted: Date Posted: 04/01/2021
Job description
IQVIA Biotech is seeking a Contract Sr. CRA with oncology experience to cover the East Coast. Must have experience in solid tumors.
BASIC FUNCTIONS:
Participates in the preparation and execution of Phase I-IV clinical trials. Oversees the progress of clinical investigations by conducting site evaluation, initiation, and interim close out visits to sites.  Monitors clinical trials in accordance with Good Clinical Practices and procedures set forth by IQVIA Biotech and sponsors. Works closely with the Clinical Trial Manager (CTM) and/or Lead CRA t0 ensure all monitoring activities are conducted according to study requirements. The Senior CRA may also serve in the Lead CRA role.
ESSENTIAL JOB FUNCTIONS, DUTIES AND RESPONSIBILITIES:
Participates in the investigator recruitment process. Performs site evaluation visits of potential investigators. Evaluates the capability of the site to successfully manage and conduct the clinical study.
Collaborates with the ISS department to coordinate activities with the site in preparation for the initiation of the study. Obtains regulatory documentation for successful implementation, monitoring, and evaluation of clinical trials. Works with ISS and site staff to obtain regulatory (IRB/IEC) approval of study specific documents
Performs study initiation activities, reviewing with the site personnel the protocol, regulatory issues, study procedures, and provides training on completion of the eCRF; monitoring activities and study close-out activities.
Trains site staff on the EDC system and verifies site computer system.
Assists in resolving any issues to ensure compliance with site file audits in conjunction with ISS.
Assures adherence to Good Clinical Practices, investigator integrity, and compliance with all study procedures through on-site monitoring visits. Performs validation of source documentation as required by sponsor. Prepares monitoring reports and letters per the timelines defined in IQVIA Biotech SOPs by using approved IQVIA Biotech/sponsor templates and reports.
Documents accountability, stability and storage conditions of clinical trial materials as required by sponsor.  Performs investigational product inventory.  Ensures return of unused materials to designated location or verifies destruction as required.
Reviews the quality and integrity of the clinical data through (1) in house review of electronic CRF data and (2) on-site source verification. Works with sites to resolve data queries.
May review protocols, eCRFs, study manuals and other related documents, as requested by the Clinical Trial Manager and/or Lead CRA.
Serves as primary contact between IQVIA Biotech and investigator; coordinates all correspondence; ensures timely transmission of clinical data with the study site and technical reporting, as requested.
Performs study close-out visits per the study specific Clinical Monitoring Plan including final investigational product reconciliation and disposition, site study file reconciliation, data query resolution through to database lock and resolution of outstanding action items.
Assists with, and attends, Investigator Meetings for assigned studies.
Authorized to request site audits due to data integrity concerns.
Attends study-related, company, departmental, and external meetings, as required.
Ensures internal and study-related trainings are completed per IQVIA Biotech and/or study timelines; CTMS should always be current with the pertinent site updates/contacts.
Ensures all study deliverables are completed per IQVIA Biotech and study timelines
Conducts Field Evaluation Visits and field training of CRA Is, IIs and other Sr. CRAs.
Serves as mentor for junior CRAs and those new to the company and/or study.
Performs other duties, as requested.
KNOWLEDGE, SKILLS AND ABILITIES:
Strong knowledge of clinical research process, including working knowledge of all functional areas of clinical trials and medical terminology.
Four+ years of oncology experience and/or medical device.
Experience in monitoring and/or coordinating clinical trials required.
Excellent written and verbal communication skills to express complex ideas to study personnel at research and clinical institutions.
Demonstrated ability to form strong functional relationships.
Excellent, presentation, organizational and interpersonal skills.
Ability to interact with all levels of staff to coordinate/execute study activities.
Ability to handle several priorities within multiple, complex trials.
Ability to reason independently and recommend specific solutions in clinical settings.
Ability to work independently, prioritize, and work within a matrix team environment.
Ability to mentor other CRAs and co-monitor, as required.
Knowledge of electronic data capture including basic data processing functions.
Knowledge of current GCP/ICH guidelines applicable to the conduct of clinical research.
Able to qualify for a major credit card, rent an automobile
For the Technical CTM role, the CRA must have a deep understanding of IQVIA Biotech systems with the ability to learn even more.
PHYSICAL REQUIREMENTS:
Very limited physical effort required to perform normal job duties
Extensive use of telephone and face-to-face communication requiring accurate perception of speech
Extensive use of keyboard requiring repetitive motion of fingers
Regular sitting for extended periods of time
MINIMUM RECRUITMENT STANDARDS:
BS/BA/BSc

(or equivalent)

in one of the life sciences or health care background (RPh, RN, etc) and a minimum of four (4) years of monitoring/site management experience is required; or equivalent combination of education, training and experience.
Prior Clinical Research Organization (CRO) experience preferred.
Prior project team leadership experience preferred.
Working knowledge of budget management preferred.
Must be able to travel domestically and internationally approximately 65%-85%.
Valid driver's license
Computer skills including proficiency in use of Microsoft Word, Excel and PowerPoint and use of a laptop computer
#CRAIBAJD
At IQVIA, we believe in pushing the boundaries of human science and data science to make the biggest impact possible – to help our customers create a healthier world. The advanced analytics, technology solutions and contract research services we provide to the life sciences industry are made possible by our 67,000+ employees around the world who apply their insight, curiosity and intellectual courage every step of the way. Learn more at jobs.iqvia.com.

IQVIA is an EEO Employer - Minorities/Females/Protected Veterans/Disabled
IQVIA, Inc. provides reasonable accommodations for applicants with disabilities.  Applicants who require reasonable accommodation to submit an application for employment or otherwise participate in the application process should contact IQVIA's Talent Acquisition team at workday_recruiting@iqvia.com to arrange for such an accommodation.
Join IQVIA's Talent Network
Let's stay connected. Join our global Talent Network to receive alerts when new opportunities become available that match your career ambitions.
Join our network