Clinical Trial Assistant-Sponsor dedicated (Spain)
Location: Spain; Barcelona, Spain; Madrid, Spain
R1291886

When you join IQVIA as a sponsor-dedicated CRA, you'll enjoy the stability and resources of a leading, global contract research organization while gaining direct experience with one of our customers. Whether you're just starting out or looking to deepen your expertise, this role promises to offer intentional career growth and professional development.

With access to world-class training and mentoring, you'll have the opportunity to put your passions to work in an environment designed to help you gain experience in a wide variety of therapeutic areas.


Full Time
Level: Entry-level, Mid-level, Senior-level
Travel: Yes
Success profile
What makes sponsor-dedicated CRAs at IQVIA successful? Check out the top traits we're looking for and see if you have the right mix.
COLLABORATIVE
DETAIL-ORIENTED
COMMUNICATOR
INDEPENDENT
CURIOUS
PROBLEM-SOLVER
Explore this
career path
As you grow your CRA career at IQVIA, you'll play an important role in helping our customers drive healthcare forward and impact the lives of patients around the world.
Senior
CRA 1

Senior
CRA 2

Senior
CRA 3
Quote
@**@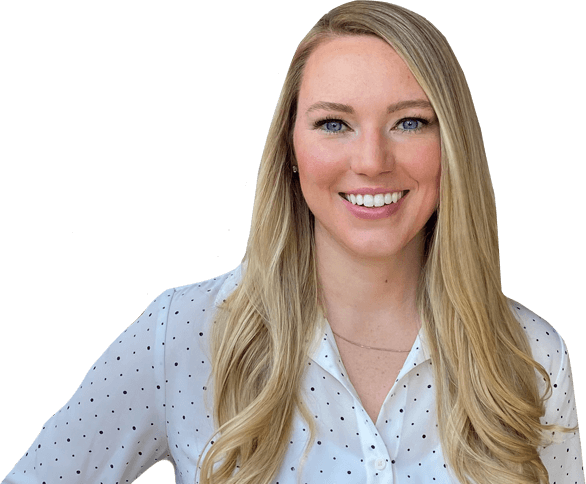 "IQVIA empowers you to drive your own path within the organization. As no person's route is the same and the clinical research landscape is forever changing, you are encouraged to continually seek career growth opportunities and to align your interests with your career goals."

Lauren

, Senior Clinical Research Associate 2
What you
can expect
Professional Development

Resources that promote your career growth

Work-Life Balance

Leaders that support flexible work schedules

Growth Potential

Clear pathways to success

Collaboration

Teams that work together to achieve common goals

Variety

Dynamic work environments that expose you to new experiences

Best-in-class Training

Programs to help you build knowledge and gain skills
Clinical Trial Assistant-Sponsor dedicated (Spain)
Apply now
Location: Madrid, Madrid, Spain
R1291886
Job description
EXCITING JOURNEY AND BECOME AN IQVIAN?
Are you an experienced Clinical Trial Assistant who would like an opportunity to continue developing his/her skills in the most prestigious CRO?

IQVIA is expanding inSPAIN. We currently require a motivated, passionate and enthusiastic Senior clinical trials professional to join our rapidly growing Clinical Functional Service Partnership (CFSP) division to work sponsor-dedicatedto one of our key pharmaceutical clients who is passionate about improving the lives of patients across several therapeutically areas.

As an experienced Clinical Trial Assistant, you will perform daily administrative activities, in conjunction with the Clinical Research Associates and Regulatory and Start-Up teams, to ensure a complete and accurate Trial Master File delivery.

The role: Responsibilities
Assist Clinical Research Associates (CRAs) and Regulatory and Start-Up (RSU) team with accurately updating and maintaining clinical documents and systems (e.g., Trial Master File (TMF)) that track site compliance and performance within project timelines.
Collaborate with clinical team on the preparation, handling, distribution, filing, and archiving of clinical documentation and reports according to the scope of work and standard operating procedures.
Assist with periodic review of study files and completeness.
Collaborate with CRAs and RSU on the preparation, handling and distribution of Clinical Trial Supplies and maintenance of tracking information.
Coordinate the tracking and management of Case Report Forms (CRFs), queries and clinical data flow.
Act as a central contact for the clinical team for designated project communications, correspondence and associated documentation.
Act as a mentor for less experienced Clinical Trial Assistants (CTAs).
Assist with training and onboarding of new CTAs.
May serve as subject matter expert for business processes.
May lead CTA study teams.
May assist with interviewing and screening of potential new team members
May accompany CRAs on site visits to assist with clinical monitoring duties upon completion of required training.
May participate in departmental quality or process improvement initiatives.
Our ideal candidate: Skills & other requirements
High School Diploma or equivalent  Req
5y administrative support experience. Minimum 2 years clinical research experience strongly preferred. Equivalent combination of education, training and experience.
Computer skills including proficiency in use of Microsoft Word, Excel and PowerPoint.
Effective written and verbal communication skills including good command of Spanish and English language.
Effective time management and organizational skills.
Ability to establish and maintain effective working relationships with coworkers, managers, and clients.
Knowledge of applicable clinical research regulatory requirements, i.e., Good Clinical Practice (GCP) and International Conference on Harmonization (ICH) guidelines as provided in company training.
Knowledge of applicable protocol requirements as provided in company training.
What we offer:
Working with the TOP 5 sponsors globally on international projects.

Focus on quality, not quantity!

We invest in keeping our teams stable, so workload is consistent.
The chance to work on cutting edge medicines right at the forefront of drug development.

Genuine career development opportunities

for those who want to grow as part of the organization.
Flexible conditions and an attractive remuneration package.
Office or home-based roles available!
We invite you to join IQVIA™
Recognized by Great Place to Work as the second best company to work for in Spain (March 2019)
FORTUNE Magazine's World's Most Admired Companies list for the third year in a row (June 2020)
Recognized by the 2016 Scrip Awards as the Best Full-service Provider Contract Research Organization (CRO)
Awarded the 2016 Eagle Award from the Society for Clinical Research Sites (SCRS) for the fourth consecutive year.
A site-nominated award recognizing contract research organizations (CRO) and biopharmaceutical sponsors dedicated to building positive relationships with research sites through leadership, professionalism and integrity.
IQVIA™ named in The International Association of Outsourcing Professionals (IAOP) 2017 Global Outsourcing 100® List which recognizes the world's best service providers across a range of industries.
IQVIA™ is an equal opportunity employer. We make employment decisions based on qualifications and merit. We prohibit discrimination based on any unlawful consideration such as age, race, national origin, gender or other "protected status."

We know that meaningful results require not only the right approach but also the right people. Regardless of your role, we invite you to reimagine healthcare with us. You will have the opportunity to play an important part in helping our clients drive healthcare forward and whatever your career goals, we are here to ensure you get there!

Are you interested or do you know the ideal candidate?
If you know the right candidate or for more information on this role please contact joyce.guillen@iqvia.com

.

Please note is necessary that your application is registered in our Talent Network to process your candidacy.
#CRASDAJD
At IQVIA, we believe in pushing the boundaries of human science and data science to make the biggest impact possible – to help our customers create a healthier world. The advanced analytics, technology solutions and contract research services we provide to the life sciences industry are made possible by our 70,000+ employees around the world who apply their insight, curiosity and intellectual courage every step of the way. Learn more at jobs.iqvia.com
IQVIA is a leading global provider of advanced analytics, technology solutions and clinical research services to the life sciences industry. We believe in pushing the boundaries of human science and data science to make the biggest impact possible – to help our customers create a healthier world. Learn more at https://jobs.iqvia.com
Join our Global Talent Network
Let's stay connected. Join our Global Talent Network to receive alerts when new opportunities become available that match your career ambitions.
Join our network