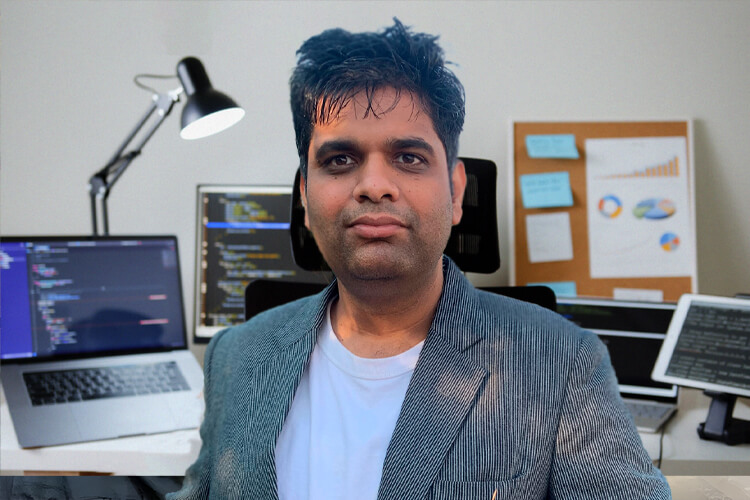 advance analytic experts obvious choice
An advanced analytics expert's obvious choice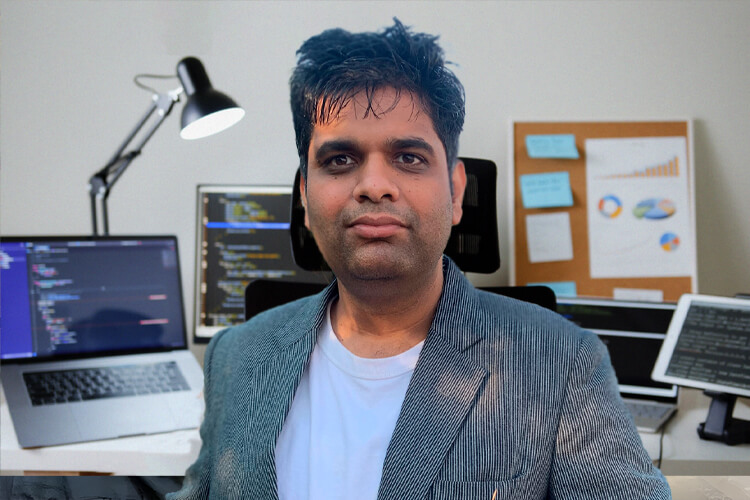 Abhinav Mathur, Senior Consultant, Advanced Analytics, explains how IQVIA became the obvious choice during his job search for an analytical consulting opportunity.
With a passion to problem solve using data, IQVIA became an obvious choice during Abhinav Mathur's search for a new role in the life sciences and healthcare space.
The obvious choice: IQVIA
For the past decade, Abhinav has worked in analytical consulting for Fortune 500 organizations, start-ups and a public health consulting firm.
"After the pandemic, I was interested in working in the life sciences or healthcare industry in a role that was challenging yet rewarding, and one where I could use my data and analytical skills to make a real impact," said Abhinav. "After conversations with a current employee, IQVIA quickly became the obvious choice."
Abhinav was intrigued by IQVIA's mission to accelerate innovation for a healthier world and the career opportunities available for those interested in working with cutting-edge technology. He accepted a role as Senior Consultant, Advanced Analytics.
"In my role, I work on a variety of global consulting and analytical projects, developing and continuously improving IQVIA's proprietary technology platforms," said Abhinav. "I combine data science, technology and thought leadership to generate key insights used for demand planning, forecasting, product planning and marketing."
"For me, it's the combination of collaborating with the smartest minds in healthcare and the passion we share for the work we do," said Abhinav. "Not only are we making a positive impact on patient lives, but we are learning from each other while doing it."
Currently pursuing a doctoral degree in management from the India School of Business, Abhinav also makes time to mentor junior members of his team.
"What I find at IQVIA is I can make time for things that are important me to, including continuous learning and coaching," Abhinav continued. "I have the work flexibility I need to further my own education, all the while helping to influence my colleagues' career paths too."
Key skills for an advanced analytics expert
"The key to success in advanced analytics is being able to wear multiple hats; a technical hat and a business hat," said Abhinav. "In my role, I liaise with our clients to understand their business problems and processes. I put on my quantitative hat to develop statistical and machine learning models to address their challenges. And in the end, I have to be able to translate how my work will deliver value to the client."
When thinking about his business skills, Abhinav highlights the importance of industry knowledge and business acumen, problem solving, storytelling, communication and decision making. Technical skills that make an Advanced Analytics expert include statistical and programming language knowledge, like Python, writing and reviewing language programs, like R and SAS, and experience building machine learning models.
"If you're looking to make a positive contribution to healthcare, then IQVIA is the place to be," said Abhinav. "We touch the entire healthcare ecosystem and have access to the best data sources, subject matter knowledge and analytical capabilities… all under one roof."
Join our Global Talent Network
Let's stay connected.